Studio Service By Biotouch Certified Studio
Studio Service By Biotouch Certified Studio
"Now, anyone can wake up beautiful.." 
Biotouch certified studio aims to connect beauty with safety together because our customer's health and safety is our number 1 concern..
It is not just a trend for woman! Men can get their eyebrows micro-bladed as well! Get your eyebrow hairstrokes on point with our latest techniques!
Read More »
Biotouch Academy Thailand has expanded its realm in selling products and having authorized facilities in Bangkok, Philippines, Vietnam and Singapore. To this date more than 700.000 permanent makeup practitioners around the world have been professionally and successfully trained with Biotouch Methods. 
Check out our Service Rooms
All Biotouch products are U.S FDA approved and meet safety standards and we ensure the ultimate sanitation for our clients and the technician themselves.
Whether you want to accentuate your eyebrows, eyeliner, or lips you can rest assured that Biotouch can help you achieve a more refreshing yet natural appearance in a completely safe and sterile environment. 
I am Tida Wiwattada and I am the Managing Director, a Certified PMU Instructor and Specialist!
I am Phouthon Phanyalin and I am working as a master instructor here at Biotouch Academy Thailand!
I am Apichart Siriew and I am the Master Instructor here at Biotouch Academy Thailand!
I am Cindy Chow and I am the Master Instructor at Biotouch Academy Thailand!
Take a Closer Look at Our Academy
The procedure cannot be perfect with the superior-quality PMU cosmetics and cutting-edge equipment and machine. We emphasize excellent service and safety, including needles pre-sterilization disposable to prevent cross contamination of blood and body fluids. Furthermore, to ensure complete sanitation, the Biotouch instructors are strongly encouraged to use disposable barrier film on the operating machine and everything they touch during the procedure.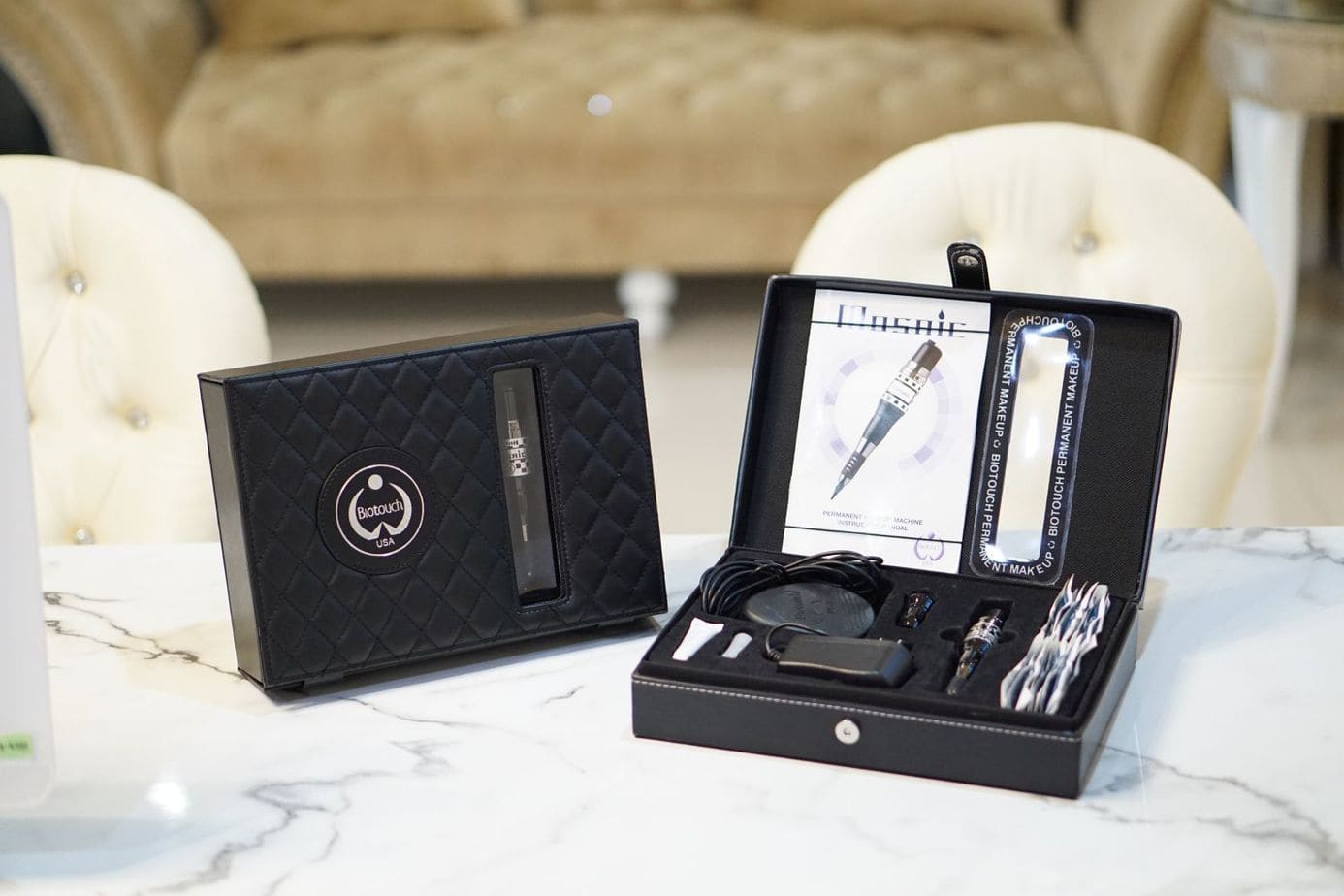 "All Biotouch pigments are 100% minerals, they comply with U.S. FDA according to U.S. FDA additive requirement practice the appropriate approval has been granted. These pigments are cosmetic grade, being purified and sterilized for cosmetic use. Its ingredients are U.S. FDA-approved and meet safety standards. Furthermore, all Biotouch pigments are formulated with iron oxide known to be safe for micropigmentation to face and body, hence rarely cause allergic reactions. Biotouch pigments are also proved to be MRIsafe, presenting no complication of pigmented areas.
In terms of anesthetics, Biotouch strictly follows US FDA requirements of maintaining a maximum of 5% lidocaine, a medication for numbing tissues, for clients safety and sets up 4-step topical pain control system to minimize pain and discomfort for those who have sensitive skin.