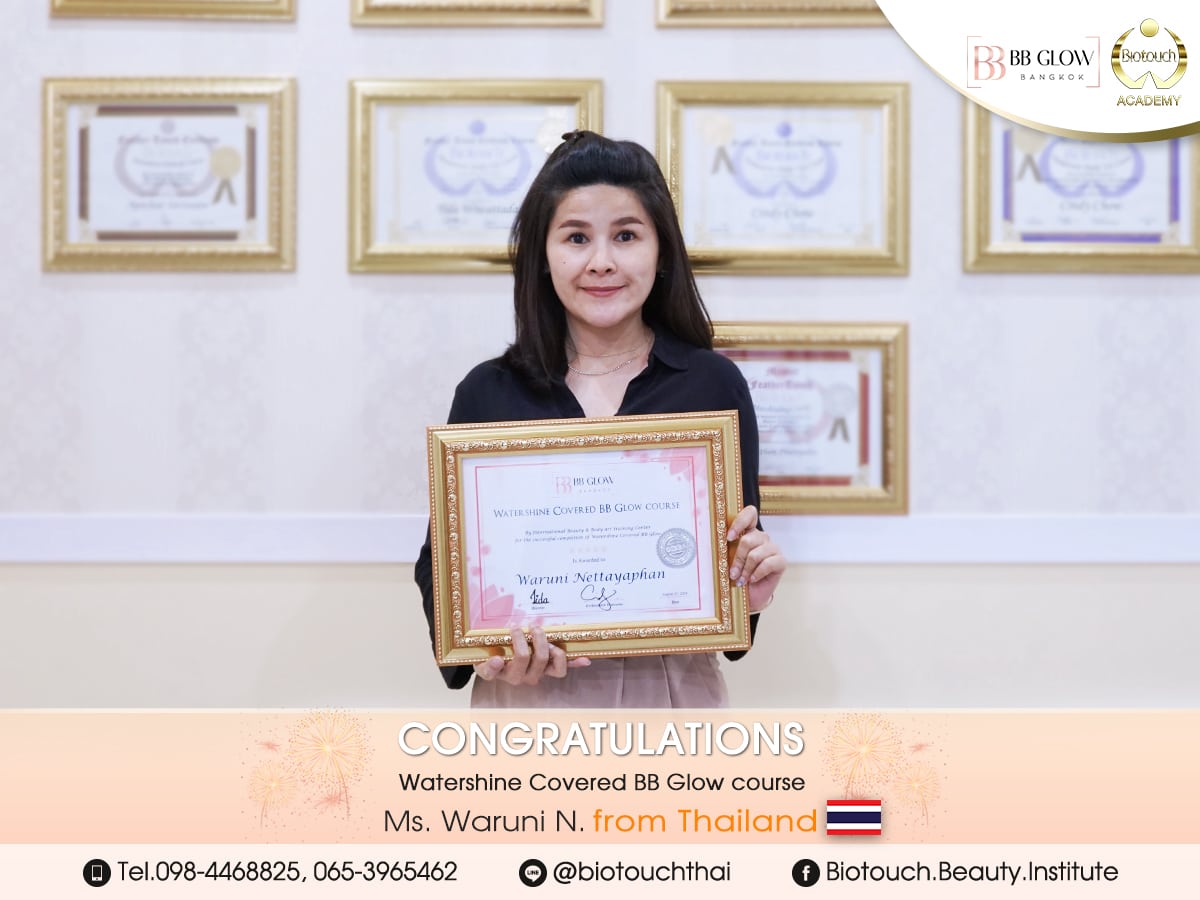 Ms. Waruni N.
Ms. Waruni N. from Thailand is the owner of WARU by Sister do in Bangkok, Thailand. She had enrolled in the course Watershine Covered BB Glow Course on 27 August 2020.
Thank you for your trust and confidence in our Academy. You made a great choice by choosing an internationally recognized institute to start your Beauty career.
WARU by Sister do
At WARU by Sister do you can get your eyebrows, lips tattooed, they also have BB Glow, Eyelash extension and waxing services!
Students Portfolio
At Waru by Sister do, they have a multitude of services for you to choose from! If you are around Prawet, go check them out!